Our Story
School Growth was founded in 2010 by Scott E. Barron in response to the rapidly changing environment and strategic options for schools. The competitive landscape for K-12 and higher education is in the midst of a perfect storm with advancements in instructional technologies and techniques, learning design, operational efficiencies, charter school options, board and parent expectations, mandated accountability, marketing, and so much more. School Growth's mission is to accelerate school improvement by activating the design of sustainable school models that inspire greatness.
We've had the privilege to support the redesign of low performing public turnarounds, financially struggling private schools, brand new education programs, and work with schools that have strong leaders who want to find more effective methods for accomplishing their mission. In 2013 we launched the SchoolGrowth.com blog, the School Growth Webinar series, and social media content to help cross-pollinate ideas between different types of schools and across geographic boundaries.
In 2014 we began a new and improved version of SchoolGrowth.com, will publish a few books, will expand the scope of our community of school leaders, and add other valuable resources for school design. We've also added a rapid strategic planning process called, The School Growth Innovation Workshop, to build each client's capacity for innovation and sustainability.
2015 was our year to prove the training model as we expanded our national platform of influence as over 250 schools and more than 600 school leaders participated in our Innovation Labs and Workshops across 25 cities. We launched a new series of online courses, delivered 12 new leadership workshops, and began to teach the new Campus Safety Lab. 2016 is our year to scale, as we add new clients and affiliates to the School Growth learning community.
Who are we?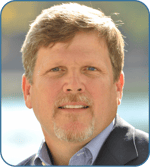 Scott E. Barron
Founder & Chief Executive Officer
Scott's business success springs from a passion for education, technology, and entrepreneurship. Following advanced technology research at Princeton University, he started an early Internet services company that was later merged and acquired by larger tech businesses. With an M.Ed from Johns Hopkins University, he spent 14 years as a school chief administrator, working with the boards, faculty, parents, donors, and community stakeholders, to create a culture of collaboration, data analysis, and innovation. He is the author of, The Yabwi Tree, that encourages an entrepreneurial mindset for those ages 8 to 88. Upcoming books include, The Laws of the Grapevine, and, The Consultative Business Officer.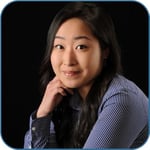 Grace Lee
Chief Innovation Officer
Grace brings a wealth of international education and disciplined innovation leadership to School Growth. She has extensive experience in guiding clients through the implementation of data-driven strategies and delivering quality improvement initiatives. She is distinctly gifted at discerning the target market and ideal value proposition, reading between the lines to create transformative growth. Grace finds new ways to integrate data and leverage technology to maximize the return-on-investment.

Grace is the coordinator of our proprietary process for rapid planning and professional development. In crafting the experience for each client, she keeps everyone focused and accountable in order to make innovation less stressful and highly productive. With experience as an entrepreneur and educator, Grace brings a unique perspective that is highly valued.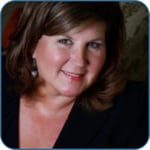 Tammy Barron
Senior Partner

Tammy has a multifaceted background that reflects her broad range of expertise. Following her studies in chemical engineering and journalism, she completed an interdisciplinary degree program and began her career in education. She has a distinct passion for learning, teaching, and improving. After serving as a teacher at multiple levels for ten years, Tammy took on the challenge of building the brand and enrollment for a large private school. She developed the processes for growth, built a high performing team, coordinated marketing plans, refined the brand, and achieved the multimillion dollar revenue goals every year.

Operational excellence and data intelligence are the two primary contributions Tammy makes to the School Growth team. She is uniquely talented at defining and executing optimal workflows, anticipating the needs of clients, giving direction and feedback, and extracting key decision points from the databases that we are constantly building and curating.
John W. Storey, Ed.D.
Senior Consultant

Dr. John Storey has worked with schools for over 37 years, including experience as a teacher, head of school and consultant. His leadership as a regional director and Assistant Vice-President for Professional Development with the Association of Christian Schools International prepared him to join School Growth as an independent consultant with expertise in professional development, board development, executive search, leadership coaching, accreditation, and strategic planning. John achieved a master's degree in school administration from Villanova University, and earned a doctor of education degree in school leadership from Nova Southeastern University. He has served on the Middle States Association of Colleges and Schools as a Commissioner and on the Board of Trustees.
School improvement is at the heart of his life's mission. Through an engaging approach and depth of experience, John provides accurate analysis of a school's current position to deliver timely and insightful approaches for growth and improvement.
Mary Anne Hipp - School Growth Consultant
Mary Anne Hipp is an education consultant and retired school administrator. She has certifications in Elementary and Early Childhood Education, two degrees in Music Education, and a Master's Plus 30 degree in Leadership and Administration. She served 18 years in Catholic and Charter School Administration and currently leads accreditation review teams across the country. Her work has focused on continuous school improvement, building leadership capacity, and governance training. She has served as Vice President of the Ashton School Board of Directors in the Dominican Republic for the past six years.
Carroll Priddy - Director of Talent
Carroll is an expert at talent selection and development, and manages the execution of our proprietary Talent Cultivation Cycle™. She has worked as a non-profit executive, a college business school professor, and an entrepreneur coach. With a wide range of business acumen and a Masters in Human Resources Development, Carroll delivers on our promise of excellence through disciplined talent development.
Glenn Getchell - Education Strategist
Glenn brings 23 years of school leadership experience to School Growth. Most recently he served for 12 years as private school headmaster, following his work as a department chair, teacher, and coach in K-12 and higher-ed institutions. Glenn has extensive experience in all aspects of school design including enrollment, marketing, campaign development and implementation, board governance, accreditation, and athletic program development.
The School Growth Team
We utilize a wide range of contractors, both nationally and internationally, to work with us on delivering a powerful experience for each Workshop, Lab, and Retreat.