Our core beliefs that constitute our "Why"

• We believe schools are learning organizations
• We believe most educators genuinely love children
• We believe schools can be designed & redesigned
• We believe schools must innovate faster to be relevant in a rapidly changing economy & culture
• We believe innovation must encompass the full scope of school design
• We believe educators will achieve the best results when they collaborate within their ecosystem
• We believe students, families, and communities benefit from a competitive education economy
• We believe schools must leverage economies of scale for greater efficiencies
• We believe schools are first and foremost employers of highly effective faculty
• We believe engagement is the primary driver of school success
• We believe the leadership capacity of school boards and administrators determines the future of children and society
• We believe schools should model an entrepreneurial mindset
Our Philosophy
DREAM. We fulfill dreams. We believe the school of your dreams can be realized. You have a passion to change lives, to inspire great dreams, to give hope and possibility. So do we! Our dreams compel us to create innovative solutions that provide motivating vision and practical pathways for school growth. We are education designers who can take the complex array of components for a contemporary school plan to produce a better future for you and those you serve. Our leadership is excited about inspiring you to dream big, learn continuously, do hard things, and exceed what others think is possible.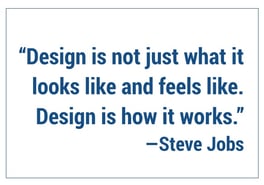 DESIGN. We design schools to fulfill dreams. We believe the school of your dreams can be designed. Understanding how to create the ultimate human learning experience is the secret to school design, which must consider the people involved in governance, operations, administration, and learning. As education shifts from an emphasis on control to one of choice, the education market will become more fragmented with less loyalty to one school. This makes it even more important than ever for schools, school districts, and higher ed institutions to improve the learning experience for greater engagement and enthusiastic connection. We use a "lean" design strategy to deliver, gauge, innovate, and re-design. Technique can temporarily supplement poor design, but will eventually stress the system if corrections are left unresolved.
DISCIPLINE. We implement school designs to fulfill dreams. We believe that a disciplined implementation process can be used to integrate the people, processes, and systems to fulfill a school's design. We help each client utilize such a structured approach for continuous learning and improvement. Unlike typical school consultants, we train you in our process for design and innovation through collaborative planning, momentum-building projects, active learning workshops, and online resources.
We are a learning organization
that inspires learning organizations.