School Growth is recognized as a global training firm that accelerates school improvement.
We orchestrate a leadership-centered approach to expand the capacity of administrators and board members to truly achieve excellence. By combining many decades of school and organizational leadership with some of the best research available across multiple disciplines, we ...
… Explore new ways to design schools that are strategic learning organizations.
… Discover new data and insights that contributes to innovations for growing enrollment, fundraising, quality, and sustainability.
… Navigate through the challenges of organizational leadership to build more productive cultures, relationships, and outcomes.
Below are the services that we offer to advance your school design.
Optimizing the Admissions Office

We offer a growth program that begins with Optimizing the Admissions Office, which is the core of how we will help you achieve success.
Your historical enrollment data along with data year-to-date is extremely valuable and will be analyzed to determine where you have been and the path you are currently traveling. We will utilize admissions funnel data and examine the full scope of your enrollment/reenrollment processes to determine strengths and areas for improvement. We will provide recommendations to help you generate "raving fans" who will energize the school's community to achieve that most desirable word-of-mouth marketing.
Target Market Family Research

What steps can your school(s) take to grow enrollment? How can you improve your value proposition to engage more families?
Enrollment is the life blood of any school. It's imperative. It's indicative. It's informative.
In order to determine the best strategies to grow enrollment, you want a deeper understanding about the motivations and decision making of students and parents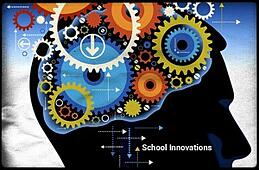 over the last few years who enrolled at your school, those who chose not to re-enroll, and families who are newly enrolled. The questions, which are collaborative approved in advanced, collect data regarding demographics, curricular and co-curricular programming, faculty, safety, communication, relationships, etc.
The objectives of this research include:
• Determine the root causes for families to not re-enroll
• Understand the motivating factors for families who are enrolled
• Clarify unique characteristics and strengths of the school that can be leveraged to create competitive advantage
• Identify opportunities for improvement in the enrollment, engagement, and communication processes
We utilize a research-proven strategy to collect data about your school and the families you seek to serve. Combining personal interviews, group sessions, and electronic surveys, the resulting report will help you better understand their goals, outcomes and experiences. We'll demonstrate patterns in the data that will help you make important decisions in preparation for the upcoming enrollment cycle.
Institutional Assessment

Conducting an Institutional Assessment is a powerful way to independently identify your school's strengths and opportunities, as well as mitigating weaknesses and threats.
By building on and investing time in your strengths, you are able to create better competitive and distinctive advantages. Our assessment process sifts through the symptoms to identify the real issues that need to be resolved in order to move your school forward.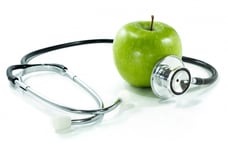 We conduct interviews and collect data from your school board and administrators, along with a cross section of teachers, staff, parents, and students. These interviews provide each group of stakeholders with an opportunity to be involved in the development of strategic solutions, increasing their level of interest and engagement. Our analysis is centered
around School Growth's proprietary tools

that include:
Factors that contribute to your School Health Indicators

Assessment of governance with the Stages of Board Development™

Culture Assessment to determine the capacity to recruit and keep top talent

Overall intitutional quality using our G.O.A.L. Design Framework™
We compile and analyze this data to provide you with a comprehensive assessment, a tailored set of recommendations, and a proposed action plan to achieve short- and long-term success.
Talent Assessment

Excellent schools only happen with excellent people. The administrators #1 job must be building a high performing team of top quality faculty.
In light of the impact that teachers, coaches, and staff have on the lives of students and the success of the organization, there is no administrator job function that is more important than the personnel hiring, coaching, and assessment. Schools face increasing competition to attract and retain the best people, and winning this "war for talent" requires a new appproach.
We utilize our proprietary School Growth Talent Lab™ to collaboratively guide your leadership through an assessment process that eliminates the noise and emotion, enabling a higher degree of objectivity and focus to make better personnel decisions. These insights identify development needs for each person, reveal opportunities to improve team effectiveness, and improve your ability to attract higher caliber talent.
Leadership Coaching

As the education environment becomes more complex, top performers (those with a fierce desire to learn and grow) will increasingly turn to a coach for help in navigating the learning curve.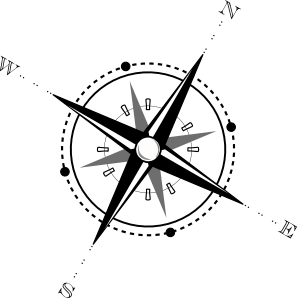 Schools experience phases of growth like every other organization. Successfully navigating these periods of learning and change sometimes requires independent expertise to overcome the obstacles and support the individual progress that's needed. We've already proven the positive impact of our coaching and support, and look forward to collaborating with you and your leadership team.
Monthly coaching sessions are hosted online via video conference using a mutually agreed upon schedule. Board members and school administrators may be invited to participate—each session will be recorded for later use as needed. Each session is customized to your specific situation and may include:
Strategic Plan Development
Effective Board Engagement
Enrollment Growth Strategies
Governance Policy Review
Performance Assessment
Brand Definition and Development
More Effective Communication Protocols and Outcomes
Donor Engagement Strategies
Other topics are also available. Email and phone support is also provided by the School Growth team as needed to address questions and concerns as they arise.