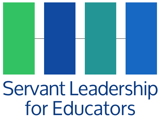 The most valuable asset a school has is engaged faculty and families, and servant leadership is the richest soil in which such deeper relationships will flourish.
In general, it's much less expensive to keep a current students than to recruit new ones. Servant leadership is an attitude, a culture, a philosophy and set of habits that enriches the lives of people throughout your organization and community.
Creating an excellent experience for people internally and externally day-to-day is the goal of this course because their commitment stems from feeling connected and loved. Because of the multiple benefits, it only make sense to develop the habits of servant leadership among every employee along with volunteers.
This course emphasizes the ownership each employee has for these critical relationships. Core to creating a strong servant leadership culture is clarifying values, developing the best attitudes and practices, and becoming an advocate for excellence. We explore the habits of customer service that are built on genuine interest in and respect for people with the ultimate goal of engaging raving fans.