Schools that develop the disciplines of organizational health, leadership capacity, and continuous improvement achieve significantly higher growth rates. This holds true for schools across all genres of education. Join us on September 9th, for a special professional development opportunity available to schools in Georgia.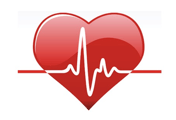 SESSION: How Healthy is Your School?
The answer to this question is critical. Sustained organizational health is unquestionably one of the most powerful assets a school can develop. Extensive research has provided the means to accurately assess organizational health along with an understanding of the disciplines required to cultivate it. Competitive advantage today isn't won by the "best school," but rather by the one that has the culture and habits to adapt faster in order to grow enrollment and value. Participants in this workshop will be guided through a self-assessment of school organizational health and some best practices to improve.
Date: September 9th, 2019
Time: 9:30 am - 12:30 pm
Location: Woodward Academy
1662 W Rugby Ave, College Park, GA 30337, USA
CLICK HERE TO REGISTER
This workshop is designed for school leadership teams to engage in crucial conversations and produce an action plan for rapid results.

LEARNING OBJECTIVES:
1. Explore the Four Disciplines of Organizational Health
2. Assess the Quality of Organizational Health at Your School
3. Identify Opportunities for Improvement

TARGET AUDIENCE:
School Leadership Teams: Head of School, CFO, Principals, Admissions, Development, and other direct reports to the HOS
Board chairs/members
PRESENTERS:
Scott & Tammy Barron
School Growth