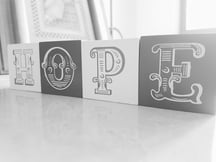 Without disciplined leadership in the midst of fear and chaos, distractions and dysfunction will wreak havoc. The impact of education is vital to our society and to our world--we desperately need educators who can lead with courage and strength.
Everyone on the planet is trying to figure out how to survive (and some to thrive) in the midst of a pandemic. Life will not be the same, and neither will schools. And that's okay.
It's time to adapt, make some critical adjustments, and find new ways to grow. In this three part video series we provide three areas in which school leaders can begin to forge a path forward:
1. Communication
2. Enrollment
3. Talent
We hope you are encouraged in your work as an educator through these videos.