You are in control of your own destiny as a school leader. You can intentionally choose the people who are on your team, the type of culture in which you work together, and how you will deliver on your mission.
Strategy is a choice and the decisions you make in December can make the new year remarkably more joyful!
What is a Strategic Growth Plan?

The most successful people in the world have a common trait--they make decisions and exercise disciplined leadership. Indecision is a decision within itself, and it's a pathway to dysfunction and failure.
What if the strategic planning process actually made your team stronger, healthier, and more decisive? It can!
"We sprinted to a 3-year strategic growth plan in six months! School Growth's dual focus on making immediate changes as well as preparing for our future helped us reverse recent declines and start to grow before we even finished the plan. I recommend without reservation that you consider partnering with the School Growth team."
--Derrick Willard, Head of School at Augusta Preparatory Day School
Join us for the next,
"What is a Strategic Growth Plan,"
webinar to get a head start on the new year
Instructor: Scott Barron
Monday, December 14, at 2:00-3:00 PM ET

Talent: The Core Decision for a Sustainable Excellence
How do you evaluate the effectiveness of a school leader? It's actually easy--look at the quality and engagement of their administrators and faculty.
NOTHING is more important than who you hire (and re-hire) and their ability to collaboratively deliver on your promises. December is a crucial time for your talent strategy, where you set the tone for the new year by answering these questions:
How do you deal with dysfunctional people who are degrading the quality of your school?
What's the best way to improve your faculty's alignment with your mission, core values, and goals?
Who is contributing at the highest level to your school's success? Why? How do you adjust your talent plans and processes in order to recruit more people like them?
We've been busy over the last several weeks helping schools define their performance rubric and improve the quality of their people. If you want to find out how to do the same for your school, Let's Talk. We'll provide an initial zero-fee coaching session to help you advance your talent strategy.
Enrollment Management January-March
What steps can you take in your commitment to successful Year-Round Enrollment Management. January-March is a packed full of enrollment activities, but how do you know that you're using your time and energy to produce the best results? To answer this question, join us for this webinar:
Preparing for the Peak Enrollment Season January-March
Thursday, December 17, 4:00-5:00 PM ET
Instructor: Tammy Barron

Dr. Roy Alexander Joins the School Growth Team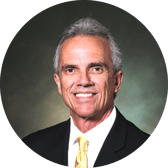 We're very pleased to announce that Dr. Roy Alexander has joined School Growth as a Senior Consultant in our new office in Orlando, Florida. He brings a unique blend of educational leadership, business, and financial acumen to our K-12, higher ed, and EdTech clients.
Roy has served as a Head of School, Interim Head of School, Assistant Head, Development Director, Department Head, and teacher. He provided critical guidance in the merger of several educational institutions and non-profit organizations, and served as the Chairman of the Board of several non-profits. He was also the Treasurer of the Board of Trustees for the Georgia Independent School Association (GISA) for 10 years.
Roy's financial acumen enables us to provide experience guidance to clients, especially those who are experiencing financial challenges, re-organization, leadership transitions, and/or planning for a merger/acquisition.
The key to growing your school is figuring out a strategy that plays to your strengths, rather than following the lead of others. Sustainably excellent schools build a team of distinctly talented educators, intentionally choose the families they ought to serve, and then they develop a strategy to meet their needs through long-term engagement.
To learn more, Let's Talk.