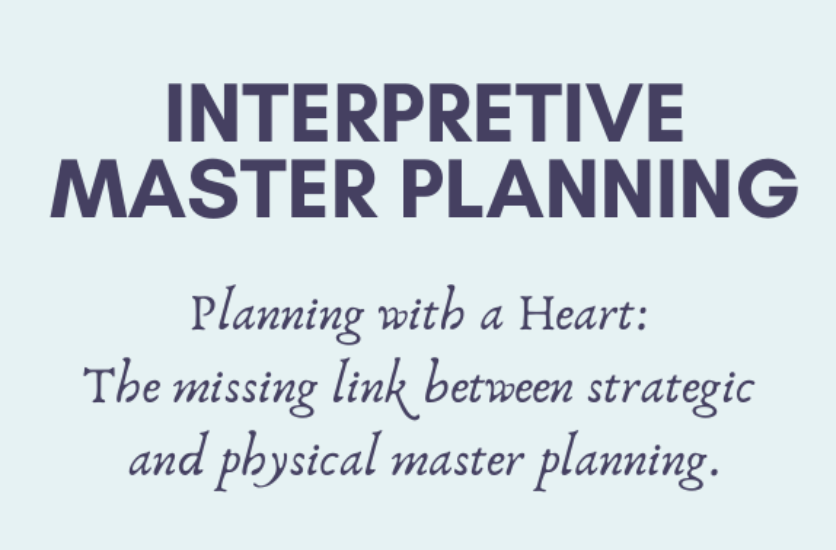 Interpretive Master Planning (IMP) is uncommon among educators, but it offers a transformative approach to school design that aligns closely with strategic planning and campus master planning.
In light of the leadership's desire to create a beautiful culture and campus, this approach to designing physical spaces and experiences offers a significant advantage for competitive differentiation and life-changing impact.
Learn more about the process and benefits of IMP through this infographic.