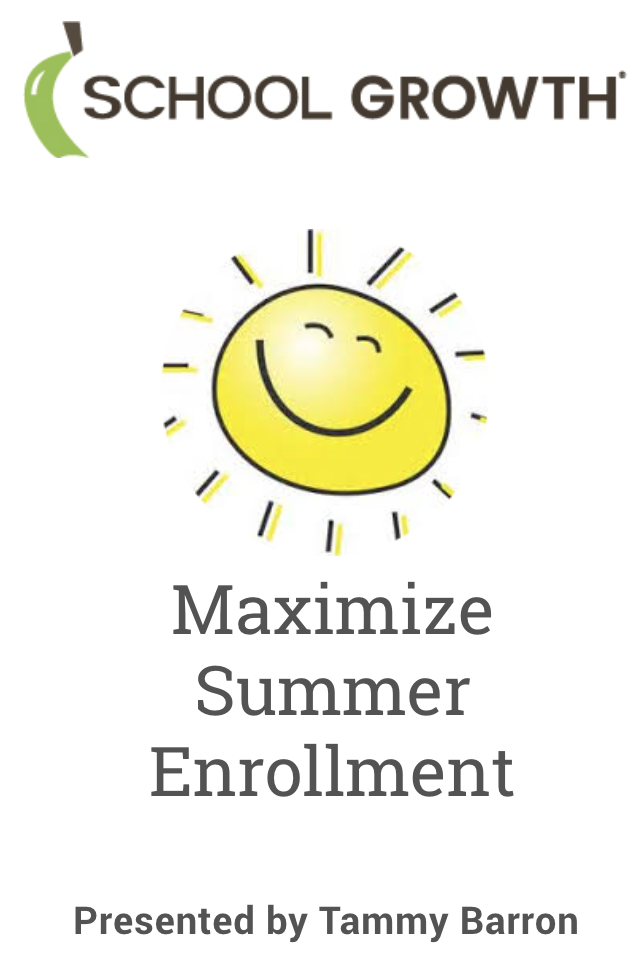 So, it's May and you have successfully completed another admissions season and you have wait lists in every grade-Now it's time to sit back, relax by the pool and take your much needed break........NOT!!!

Many enrollment offices are working hard May through August with limited spots available. Selling an empty school is a major challenge!!

How do you make the most of the summer enrollment season and meet your goals for the start of school?