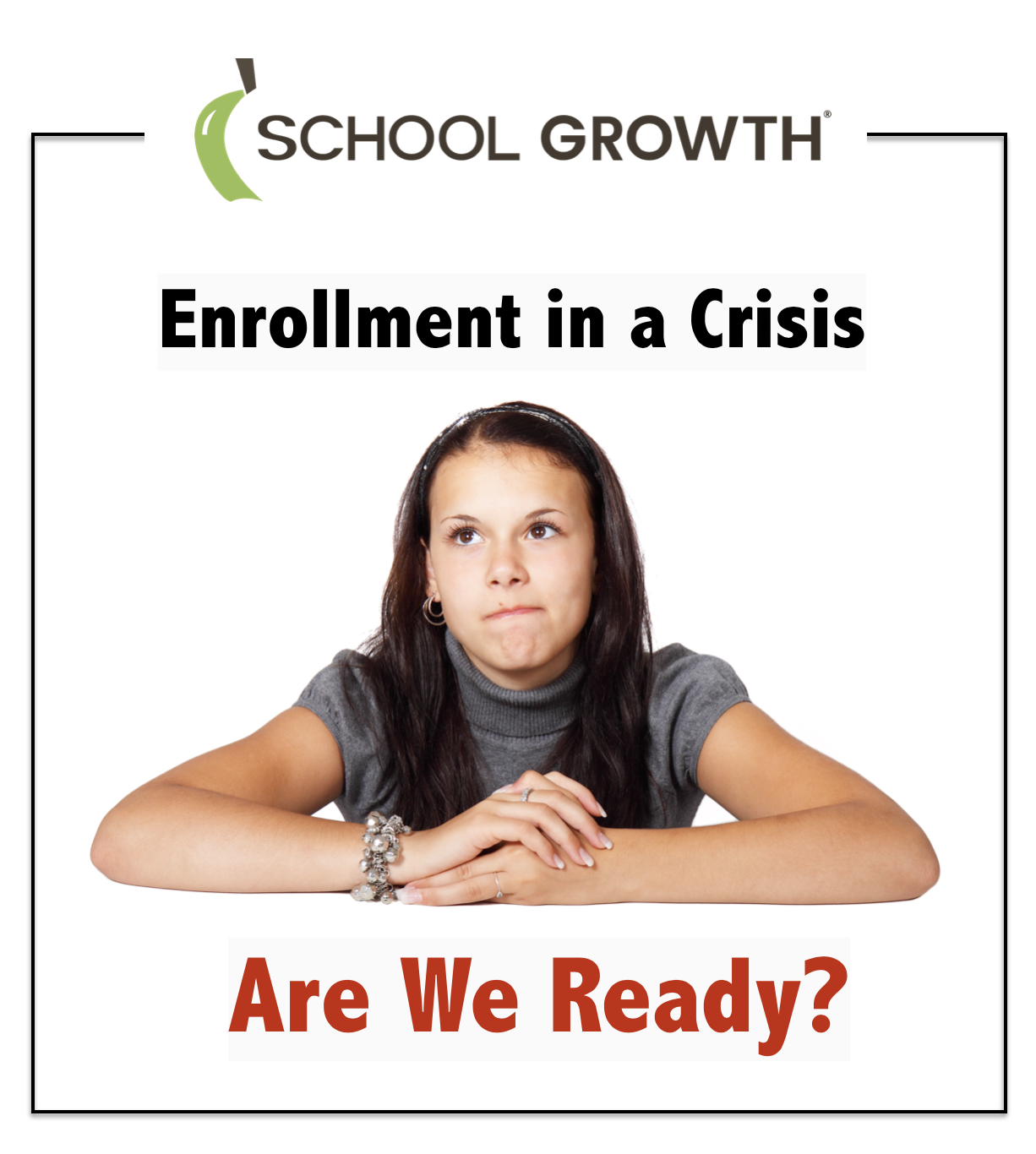 Every school that is required to recruit students for enrollment is asking the same question right now:
"How will this disruption to our society and economy impact our enrollment?"
And the truth is, no one knows for sure!
But an Enrollment Growth Plan is a big advantage that will deepen your understanding of the families in your target market and help you adjust to the current realities with discipline and data.